Harry Potter is one of the greatest film franchises the world has ever seen. It has a huge fan base, many of which are able to resist sections or first chapters of Harry Potter and the Philosopher Stone.  The books and films are filled with characters and stories that will stay with us for the rest of our lives. The characters in the Harry Potter films and books have influenced a generation, influenced people's perception of the world and the contents in it.
Many people are able to escape the troubles of their life and find a home and comfort in Hogwarts.
Without Harry Potter, my life wouldn't be exactly the same, and I know this would be the same for other people as well. What people talk for granted is the magic of the Harry Potter books and films. They way it captivates the audience and readers are truly magic.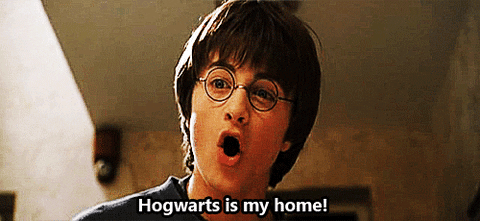 Since the books ended almost a decade ago, the world's carried on creating the world of Harry Potter and Witchcraft and Wizarding.
The first Harry Potter film came out in 2001, over 15 years ago. It captivated the hearts and minds of many young children, and for them, it was their first introduction into the world of magic and mythical creatures. We were first introduced to The Boy Who Lived, Dumbledore, The Weasley Family, Hagrid, and the wonderful world of magic. Honestly, the world hasn't looked back since.
But how well do you know the first Harry Potter film? Can you remember all those important little details embedded in the film, like how many presents Dudley Dursley original thought he had?
This test will sort the die hard fans from the casual watchers.
Don't forget to comment your score in the comment section below! And if you enjoyed it don't forget to share the quiz with your friends and family!